Property management fees are on the mind of any owner looking for professional property management services in Seattle. Today, we're talking about what professional management companies typically charge their property owners.
How Much Do Property Managers Charge?
When it comes to your property management cost, the rates vary. Management fees depend on the company you hire. Make sure you understand the fees you'll be paying before you sign a management agreement.

Property Management Seattle: Monthly Management Fees
A typical fee set-up involves your property manager collecting a percentage of the gross receipts you collect in rent every month. That includes rent, utilities, parking, pet rent, and any other monthly charges. Usually, these fees are between three and six percent, depending on the number of units in your building.
Hidden Fees and Costs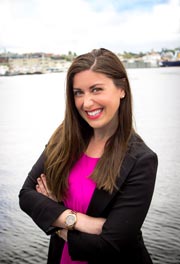 Watch out for some of the hidden fees that property management companies might charge you. Leasing fees are sometimes collected when tenants are placed, and these can be as high as half a month's rent. Some companies even charge the equivalent of a whole month's rent. Renewal fees may be charged as well. When a tenant renews the lease, your management company will charge for that renewal. Some companies will charge for 10 day notices and 3 day notices for lease violations or non-payments. Ask about these extra charges before you hire a property manager.