Achieving the highest investment property ROI is a goal for any investor and property owner. Today, we're discussing some of the ways you can increase the rental return on investment for your Seattle rental property.
Property Management Seattle: Increasing Rents
It's important to increase your market rents every year. This will allow you to stay ahead of rising yearly expenses. In turn, this will also increase your property value.
Maintenance Plans and Budgets
The second thing you can do is have a maintenance plan in action. This is a great way to limit operating expenses. First, put together a maintenance budget. Then, keep clear communication between your maintenance team, your management team, and the building owners. This will ensure everything is handled as it should be, and unnecessary actions aren't being taken at the property.
Property Management Seattle: Skilled Leasing Staff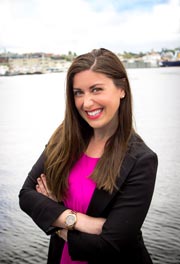 The last point to consider is your leasing staff. This can be key to hitting your market rents. A trained leasing professional or agent can be the difference in outperforming your competition down the street. Key attributes to a great leasing team are responsiveness, the ability to schedule tours, and being communicative. You need leasing agents who are personable during showings, and can easily establish a connection with renters. Your agents need to have knowledge about the buildings, and they should follow up with prospects. You want them checking in with people and getting that lease.
These are just a few ways to achieve the highest ROI at your rental property. If you have any questions about your rental property return on investment or anything pertaining to
Seattle property management
, please don't hesitate to
get in touch
with us at Guide Property Services. We look forward to hearing from you.