Our topic today is Seattle property management, and we are sharing some of the benefits to working with us as your professional property management team in the greater Seattle area.
Property Management Seattle: Technology
We invest in technology. One point to this is our scheduling software. It's brand new to the industry. It allows potential renters to book and schedule tours directly from their phones or home computers. They can do it from their couches, 24 hours a day and seven days a week. This eliminates unnecessary phone calls and emails prior to the showing. After the tour, the prospective tenants can fill out an application if they wish to move forward. Another point to our technology is our rental software. This software is beneficial to streamlining the process from start to finish for tenants, the property management team, and the owners. Residents can fill out applications, complete their leases, put in work orders, and make online rental payments directly through this one portal system.
Property Management Seattle: In-House Maintenance
Another benefit to working with us is our in-house maintenance team. These highly skilled maintenance technicians are jacks of all trades. They are plumbers and electricians, and they eliminate the need for using third part vendors for work orders at our buildings. Having our own in-house maintenance techs allows for much better communication between owners, residents, managers, and the maintenance team. We can all communicate with one another faster and more efficiently.We consider our maintenance team to be a service we provide to our owners, and not an added expense. For example, if you're thinking about upgrading or improving your property, we can advise you to ensure you're getting the most bang for your buck.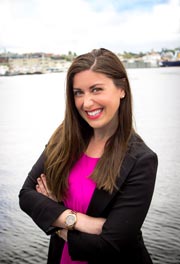 We are known for our value-added service. Our experience comes from working with institutional investors and real estate investment managers. We have created a blueprint for successfully managing multi-family properties in the Seattle area.
These are just some of the benefits of working with us. If you have any questions, please
contact us
at Guide Property Services.